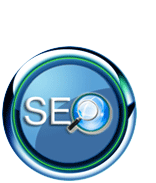 2009 certified as SEO Consultant and Online Marketing Manager
2004-2008 Avon Cosmetics in the PR and Marketing
department. (responsible for the main Avon website)
12 years experience in IT and internet business
marketing

over 10 years working as a freelancer in IT Marketing
Since June 2011 am and travelling in
Southeast Asia, Australia and the USA.
This enabled 1me to meet many interesting
business contacts and improved my foreign
language skills.

Business idea
In 2009 I received many enquiries to do a website, so I started in january 2010 my own business.
Through my professional experience, I have excellent knowledge in the field of online marketing and already was used to work independently.
I can offer
Over 12 years experience in IT and internet business
Certified SEO and online marketing expert

Social Media knowledge

Expertise in deleting Google results
Resume CV
2010 untill today
Freelancer Alina Macaru Online Marketing and Design
mostly german clients
2009
Training and certfication as SEO and Online Marketing Manager
2008 – 2009
Round-the-world trip Asia, Australia, USA
2004 – 2008
Internet-Coordinator at Avon Cosmetics Inc.
Full responsibility for planning, implementing and measuring the success of the website and internet shop
Marketing surveys, incentives, newsletters, online launch of products. Ideas for customer retention and acquisition.
Increasing the attractiveness and reputation of the Avon website through competition monitoring and trend research.
2nd level support, participation in various projects
website and online order system training for the first level support and district managers

1st level support, expert advice, complaint handling, information, introduction of an archiving system
2003 – 2004
TNT Express Bonn, 1st Level Support of Speedbooking and online booking solutions
2002-2004
part-time freelancer for Freestyle Catamarans, Aquatic Tours, and Kontiki Partyboat. Customers were located in the Dominican Republic
2000 – 2002
certified as IT specialist / application development at the Cologne Business School, in Siegburg (Wifa)
including 6 month internship City of Siegburg, internet service in the IT department
1999 - 2000
European Computer Driving License and
PC license Fit for Office, Elekluft, Bonn
Previous Jobs and experience

Internet coordinator for Avon Cosmetics near Munich.
direct responsibility for the main Avon website, www.avon.de, and in particular the online shop for direct customers

increasing the visibility and attractiveness of the pages

management and coordination of online marketing channels (Lead generator campaigns, Affiliates, SEM)

management and coordination of cooperation with agencies and online partners such as Valentins.de, Lisa.de

creative implementation of newsletters, surveys, incentives

implementation of various online marketing activities such as collaboration with Christian Lacroix, or Reese Witherspoon.

online launch and the promotion of specific products, such as the new fragrance "Bond Girl 007" for the movie

responsible for the development of new ideas for customer acquisition / retention
trend research, competition monitoring on the internet and in print media for continuous optimization of the Avon website

Achievements / Projects
Avon Cosmetics Sales
Increasing
sales of the internet exclusive offers for counselors and clients
2007 compared to 2006 increased by 15%,
2008 in comparison to 2007 by over 60%
10% increase in sales in the online shop of 2007 compared to 2006
Avon Cosmetics Online activities
Increase
the proportion of online ordering counselors from 34% to 50%
visitor numbers of the online shops by 20% year-on-year
recruitment consultants on the Internet by 30%

Highest number of visitors following the establishment and expansion of the Top Sellers category and highlighting the relevant article
High visitor numbers and fewer requests to the telephone hotline following the establishment of the most FAQ section
Better understanding of Avon Internet presence after training the customer service and field staff
Successful creation and implementation of the Avon projects:
Order process routes for representatives
Team leader billing system only online
Appointment cards for field staff available online
Improving the analysis of the Exclusive Internet Offers
Beauty Courses: Creating courses / schedule monitoring for beauticians, availability, application for consultants on the Internet
Project Avon Image


TNT Express
Substantially increase the publicity of Speed Booking Software
Training of field sales and new employees
Software documentation, creation of user hand books for new employees and sales in Germany. They had a better understanding on the topic "What software version the TNT customer needs" and how it is installed
Creating a CRM file for customers with problems with the TNT software. This led to a more efficient guidance for further calls


City of Siegburg
The nursery site was in 2002 with over 9000 visitors per month, the most successful to date page